GlobeSt. Net Lease Spring 2022 Recap
Published: April 28, 2022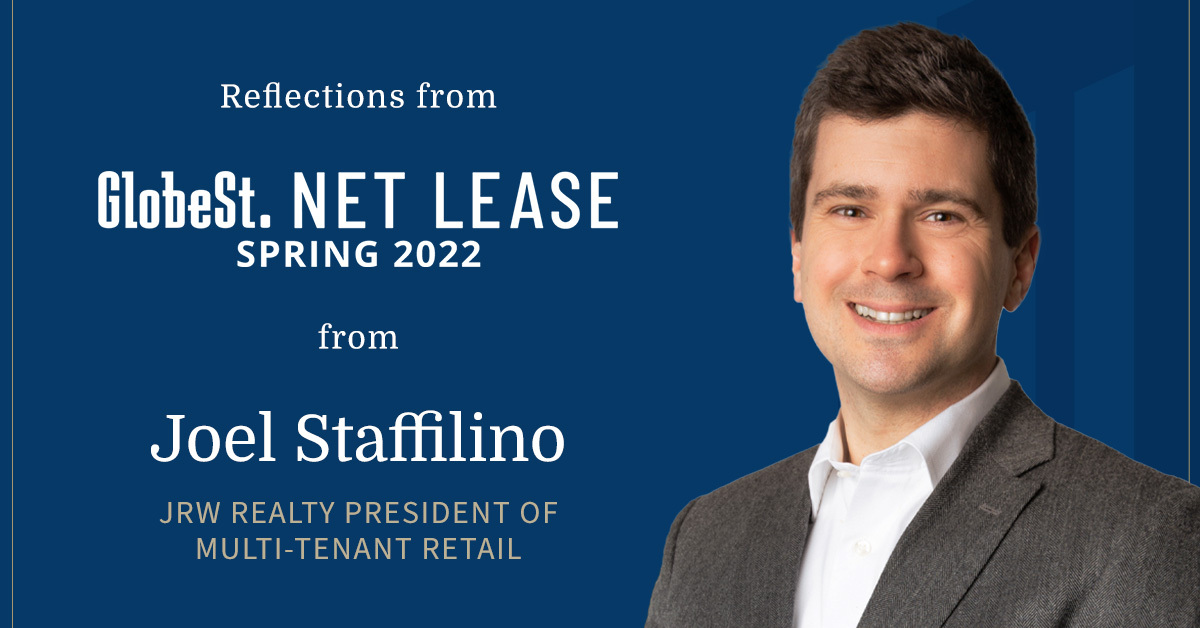 JRW Realty President of Multi-Tenant Retail Joel Staffilino joined "The Shifting Landscape of Development" panel at GlobeSt. Net Lease Spring 2022 as the moderator to lead a discussion of trends and challenges for net lease developers and property owners with two leading experts in the market. The panel consisted of Ben Hidalgo of Net Lease Development, a national build-to-suit developer focused on net-leased retail projects, and Rob Waters of Quattro Development, which has developed nearly 70 properties in 19 states.
"It was great to hear about the challenges and opportunities in development from people who really understand what goes into building for potential net lease clients," Joel said. "This collection of high-caliber professionals really brought a lot to the conversation."
The panel discussed such topics as construction delays and labor shortages, as well as escalating tenant demands and issues concerning municipalities and environmental concerns in infill locations. Panelists pointed out that while essential businesses are still crucial when considering a property, other non-essential businesses such as pet supply and car washes are gaining traction in the market.