JRW Realty Closes $10 Million Transaction on Hobby Lobby in West Des Moines, IA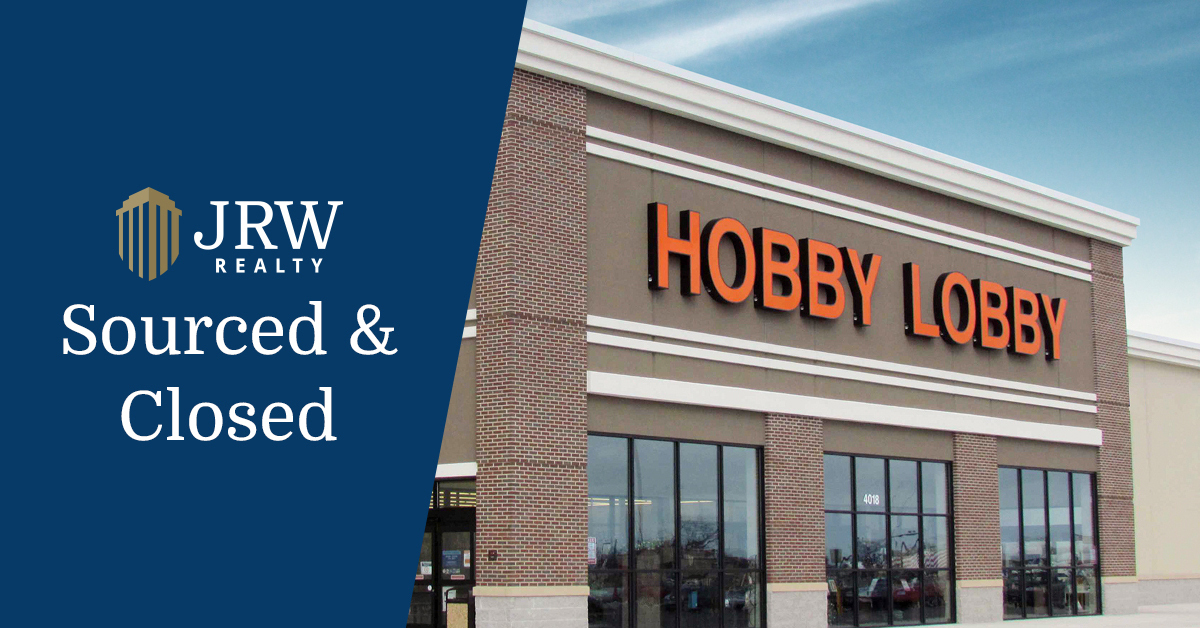 PASADENA, Calif. - JRW Realty is pleased to announce that it has closed on the transaction of a $10 million 52,227-square-foot property occupied by Hobby Lobby in West Des Moines, Iowa. The property closed at contract price without a financing contingency and is wholly occupied by Hobby Lobby, a national company that experienced revenue of $5.3 billion in 2020 and ranks 79th on the Forbes list of America's Largest Private Companies.

JRW Realty analyst Christopher Thompson facilitated the transaction of the property under the guidance of Joel Staffilino, president of multi-tenant retail. Matthews Real Estate Investment Services represented the seller in the transaction.

The single-tenant property meets the acquisition criteria of JRW Realty's buyers, who have a strong appetite for acquiring grocery-anchored multi-tenant shopping centers and individual net-leased properties backed by essential businesses with creditworthy metrics. JRW Realty's streamlined closing processes enables its team to close transactions in as short as 28 days after going under contract, and the firm's relationship-based approach to net-lease-focused real estate has enabled JRW Realty to source over 13 million square feet of property for its clients.
About JRW Realty
JRW Realty is a commercial real estate brokerage firm that has closed over $3 billion in transactions across over 850 properties on behalf of its clients. JRW Realty's team places special focus on due diligence, reviewing over 100 properties each week and only choosing to source for clients the best 3-4% according to their rigorous acquisition criteria. For more information, visit www.jrwrealty.com.
Multi-Tenant Retail Acquisitions Contacts
Joel Staffilino, President - Multi-Tenant Retail
jstaffilino@jrwrealty.com
(513) 227-4502

Christopher Thompson, Analyst
cthompson@jrwrealty.com
(626) 658-9697

Single-Tenant Net Lease Acquisitions Contact
Melinda Marston, President - STNL
CA DRE #01950977
melinda@jrwrealty.com
(626) 696-2910

Media Inquiries
press@jrwrealty.com