JRW Realty Closes $102 Million in Necessity Retail and Healthcare Focused Transactions in November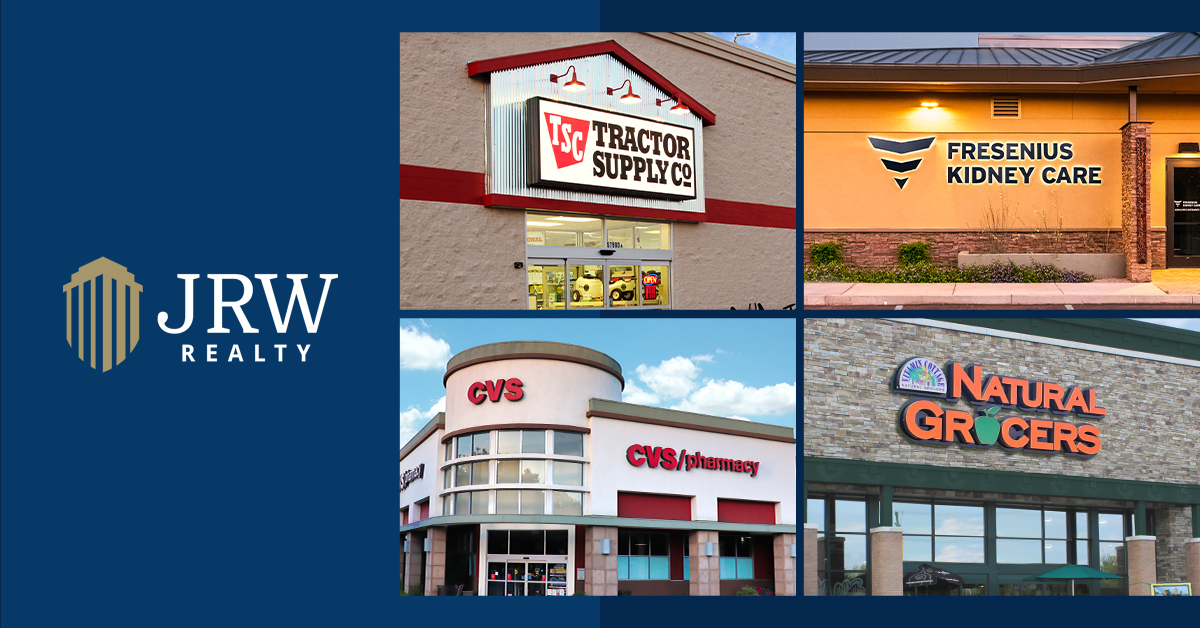 PASADENA, Calif. - JRW Realty is pleased to announce that the company sourced 417,684-square-feet of net-leased property for its clients in November, representing over $102 million of closed transactions. Last month JRW Realty analyzed over 400 hundred properties, only sourcing 22 properties occupied by strong-performing tenants that provide grocery, pharmaceutical, dialysis treatment, and other healthcare-focused and necessity-based services. Fresenius Medical Care, Walgreens, CVS Pharmacy, and Natural Grocers were among the tenants identified that met the company's due diligence standards and acquisition criteria for its buyers. The single-tenant properties sourced by JRW Realty are diversified across 15 states, including Arizona, Georgia, Iowa, and New York.

"We are proud of how our analysts and advisors continue to overcome challenges and competition in the net lease healthcare and necessity-based real estate markets to identify and source only the best assets occupied by tenants with strong operations that meet our buyers' specific needs," said Melinda Marston, JRW Realty's president of single-tenant net lease. "We were able to successfully close on these properties thanks to our ongoing relationships with selling brokers who partner with us to facilitate these transactions. We look forward to future deals with new and existing industry partners who can continue to supply us with listings and off-market opportunities with favorable metrics for our clients."

JRW Realty's buyers continue to strategically acquire grocery-anchored multi-tenant shopping centers and individual net-leased properties backed by essential businesses with creditworthy metrics. JRW Realty's streamlined closing processes enable its team to close transactions in as short as 28 days after going under contract, and the firm's relationship-based approach to net-lease-focused real estate has enabled JRW Realty to source over 14 million square feet of property for its clients.
About JRW Realty
JRW Realty is a commercial real estate brokerage firm that has closed over $3 billion in transactions across over 850 properties on behalf of its clients. JRW Realty's team places special focus on due diligence, reviewing over 100 properties each week and only choosing to source for clients the best 3-4% according to their rigorous acquisition criteria. For more information, visit www.jrwrealty.com.
Single-Tenant Net Lease Acquisitions Contact
Melinda Marston, President - STNL
CA DRE #01950977
melinda@jrwrealty.com
(626) 696-2910

Multi-Tenant Retail Acquisitions Contact
Joel Staffilino, President - Multi-Tenant Retail
jstaffilino@jrwrealty.com
(513) 227-4502

Media Inquiries
press@jrwrealty.com