JRW Realty Closes Over $119 Million in Net-Leased Property and Multi-Tenant Retail Centers in August
Published: Sept. 27, 2021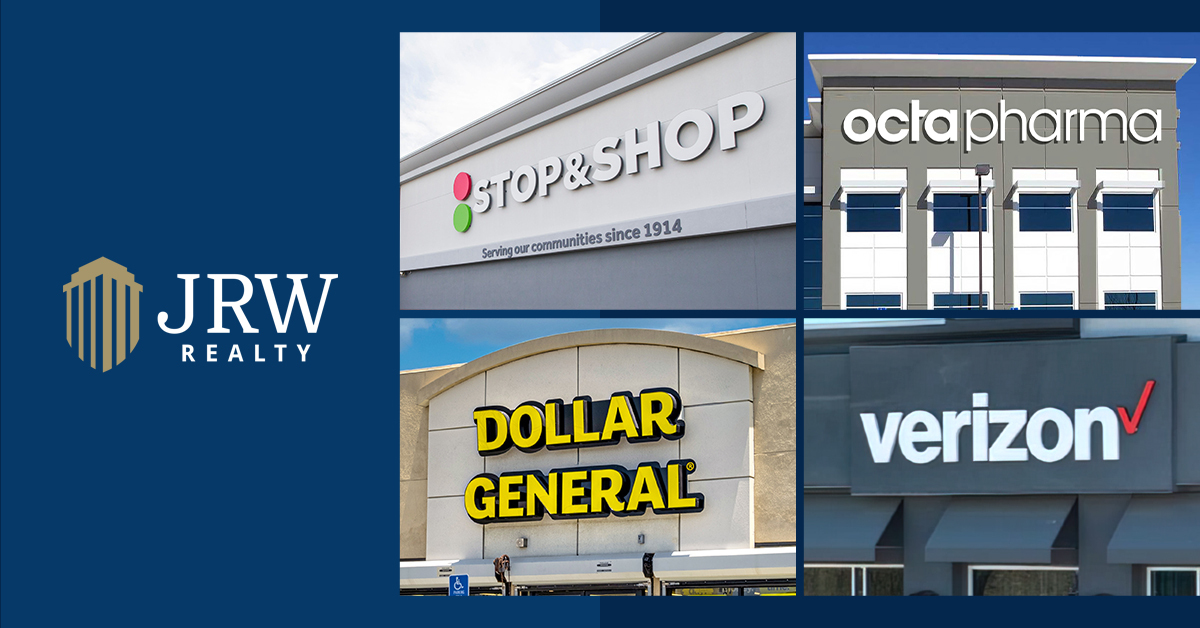 PASADENA, Calif. - JRW Realty is pleased to announce that the company sourced and closed $119.28 million in net-leased property and multi-tenant retail centers in August. All 20 properties closed at contract price, and are tenanted or anchored by Dollar General, Walgreens, Fresenius Medical Care, Stop & Shop, Octapharma Plasma, Verizon Wireless, and other national companies that operate in the grocery, pharmacy, necessity retail, and healthcare industries. The properties span 500,841 square feet and are located across 12 states, including Michigan, Virginia, Ohio, and Indiana.

"With the properties that we successfully sourced last month, we have helped our buyers close over $630 million in net-leased property in 2021 as of August 31, and we are on target to help our buyers acquire over $1 billion this year," said Melinda Marston, JRW Realty's president of single-tenant net lease. "We are eager to help our buyers strive toward this goal while maintaining our rigorous due diligence standards for each property we source."

JRW Realty is exclusively engaged by large, all-cash buyers that are actively seeking to acquire grocery-anchored multi-tenant shopping centers and individual net-leased properties backed by essential businesses with creditworthy metrics. The clarity of JRW Realty's clients' strict acquisition criteria, the firm's streamlined transaction processes, and its clients' readily accessible balance sheet capital enable JRW Realty's buyers to close transactions in as short as 30 days after going under contract.
About JRW Realty
JRW Realty is a commercial real estate brokerage firm that has closed over $3 billion in transactions across over 800 properties on behalf of its clients. JRW Realty's team places special focus on due diligence, reviewing over 100 properties each week and only choosing to source for clients the best 3-4% according to their rigorous acquisition criteria. For more information, visit www.jrwrealty.com.

Multi-Tenant Retail Acquisitions Contact
Joel Staffilino, President - Multi-Tenant Retail
jstaffilino@jrwrealty.com
(513) 227-4502

Single-Tenant Net-Leased Acquisitions Contact
Melinda Marston, President - STNL
CA DRE #01950977
melinda@jrwrealty.com
(626) 696-2910

Media Inquiries
press@jrwrealty.com