JRW Realty Sources $101 Million of Net-Leased Property in February
Published: March 23, 2022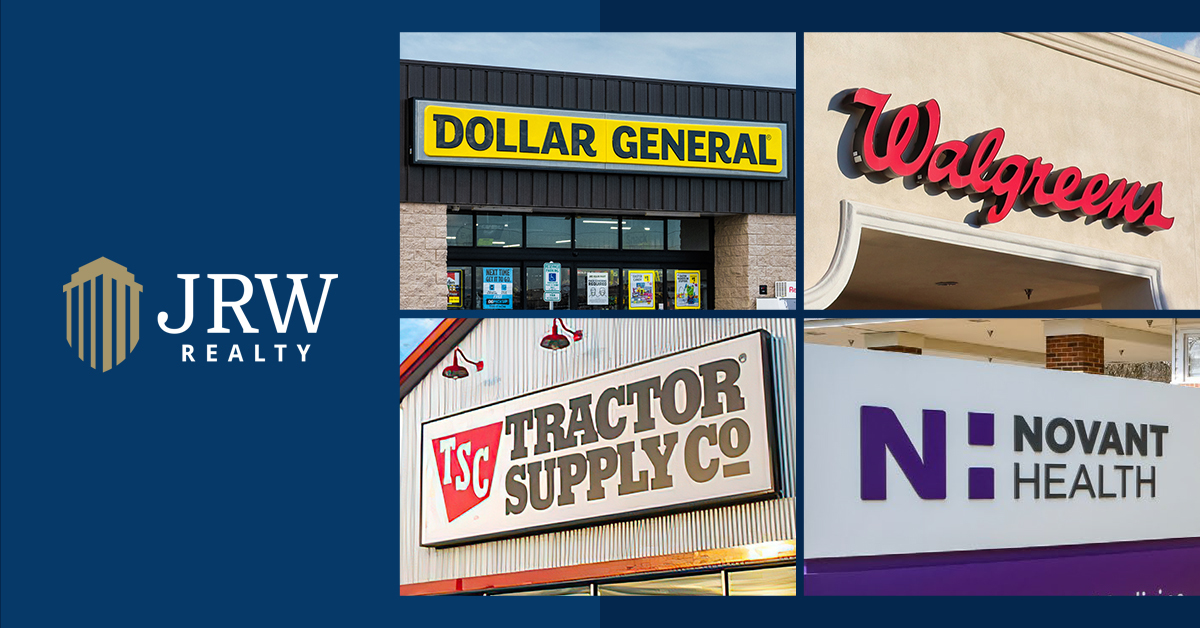 PASADENA, Calif. - JRW Realty, a nationwide commercial real estate brokerage dedicated to sourcing net-leased properties on behalf of its clients, is delighted to announce that it has facilitated the closing of more than 333,000 square feet of net-leased property in February, representing more than $101 million of completed transactions.

"Last month, we successfully continued our strategy of diligently vetting and sourcing properties on behalf of our clients, relentlessly searching for single or multi-tenant properties that met our clients' standards," said Melinda Marston, JRW Realty's president of single-tenant net lease. "Although our team is diligent, we know our success comes from having so many industry partners who continue to bring us the kinds of properties that match our clients' criteria."

The properties sourced last month range across 13 states from Massachusetts to Texas and are tenanted by national creditworthy companies such as Dollar General, Walgreens, Tractor Supply and Novant Health.

"Our buyers continue to strategically acquire multi-tenant shopping centers and individual net-leased properties anchored or occupied by necessity retail and healthcare tenants," Marston said. "Given their clear and specific acquisition criteria, when we find properties that match their parameters, they are able and willing to move fast. In accordance with increased demand, our clients have streamlined their processes, enabling them to complete deals in as few as 28 days from contract to closing."

About JRW Realty
JRW Realty is a commercial real estate brokerage firm that has closed more than $3.4 billion in transactions across over 875 properties on behalf of its clients. JRW Realty's team places special focus on due diligence, reviewing over 100 properties each week and only choosing to source for clients the best 3-4% according to their rigorous acquisition criteria. For more information, visit www.jrwrealty.com.
Single-Tenant Net Lease Sourcing Contact
Melinda Marston, President - STNL
CA DRE #01950977
melinda@jrwrealty.com
(626) 696-2910

Multi-Tenant Retail Sourcing Contact
Joel Staffilino, President - Multi-Tenant Retail
jstaffilino@jrwrealty.com
(513) 227-4502

Media Inquiries
press@jrwrealty.com