JRW Realty Surpasses $3 Billion in Closed Transactions with $108 Million Sourced in September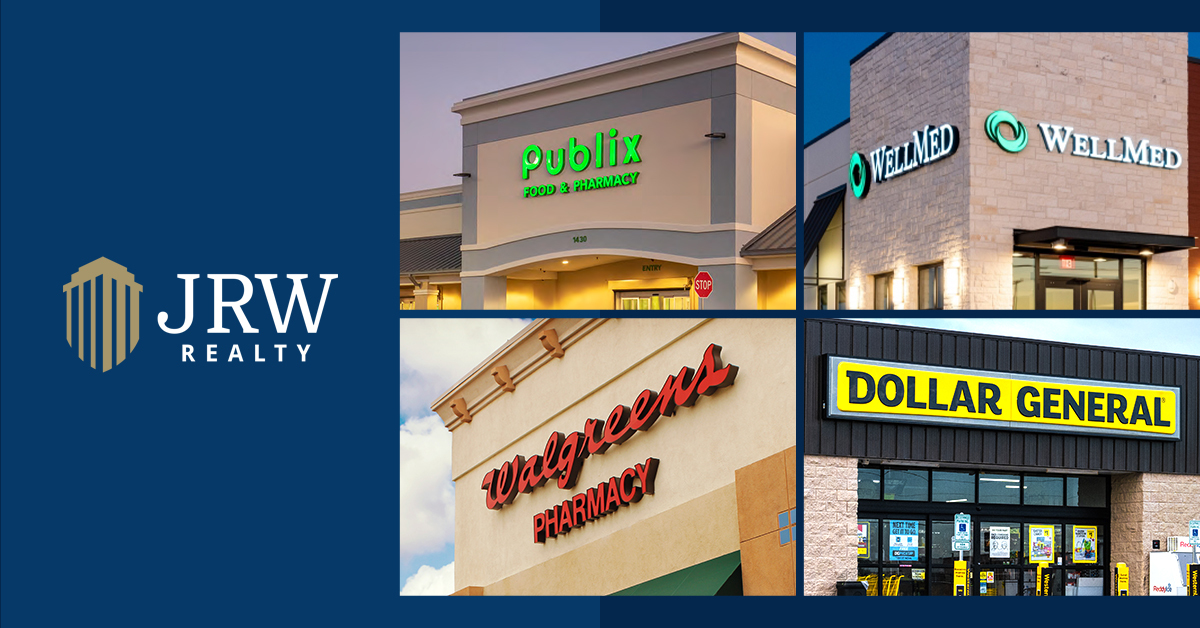 PASADENA, Calif. - JRW Realty is pleased to announce that the company has surpassed over $3 billion in all-time closed transactions of single-tenant net lease and multi-tenant retail properties with over $108 million in transactions completed in September. These successful transactions have brought the company's accumulated total of sourced and closed net-lease-focused property in 2021 to over $737 million as of September 30, 2021.

"We are thrilled to have achieved this milestone in spite of challenges in the market driven by the pandemic and the resulting widespread flock to quality net-leased real estate that has increased market competition. We are immensely proud of how our team continues to drive successful outcomes month after month with our relationship-based approach and seamless transaction process," said Melinda Marston, JRW Realty's president of single-tenant net lease. "We are dedicated to helping our clients achieve their strategic investment goals, and we are grateful to the owners, selling brokers, developers, and other facilitators with whom we have cultivated business relationships, as they are crucial and valued partners in our ongoing success."

The 31 properties that JRW Realty sourced in September are tenanted or anchored by Publix, CVS, WellMed, Dollar General, First Midwest Bank, Walgreens, and other companies that operate in the grocery, pharmacy, and other necessity-based industries. The properties span 721,961 square feet and are located across 18 states, including California, Illinois, Texas, Pennsylvania, North Carolina, Ohio, and Washington.
About JRW Realty
JRW Realty is a commercial real estate brokerage firm that has closed over $3 billion in transactions across over 825 properties on behalf of its clients. JRW Realty's team places special focus on due diligence, reviewing over 100 properties each week and only choosing to source for clients the best 3-4% according to their rigorous acquisition criteria. For more information, visit www.jrwrealty.com.

Single-Tenant Net Lease Acquisitions Contact
Melinda Marston, President - STNL
CA DRE #01950977
melinda@jrwrealty.com
(626) 696-2910

Multi-Tenant Retail Acquisitions Contact
Joel Staffilino, President - Multi-Tenant Retail
jstaffilino@jrwrealty.com
(513) 227-4502

Media Inquiries
press@jrwrealty.com