Wealth Management Interviews JRW Realty's Melinda Marston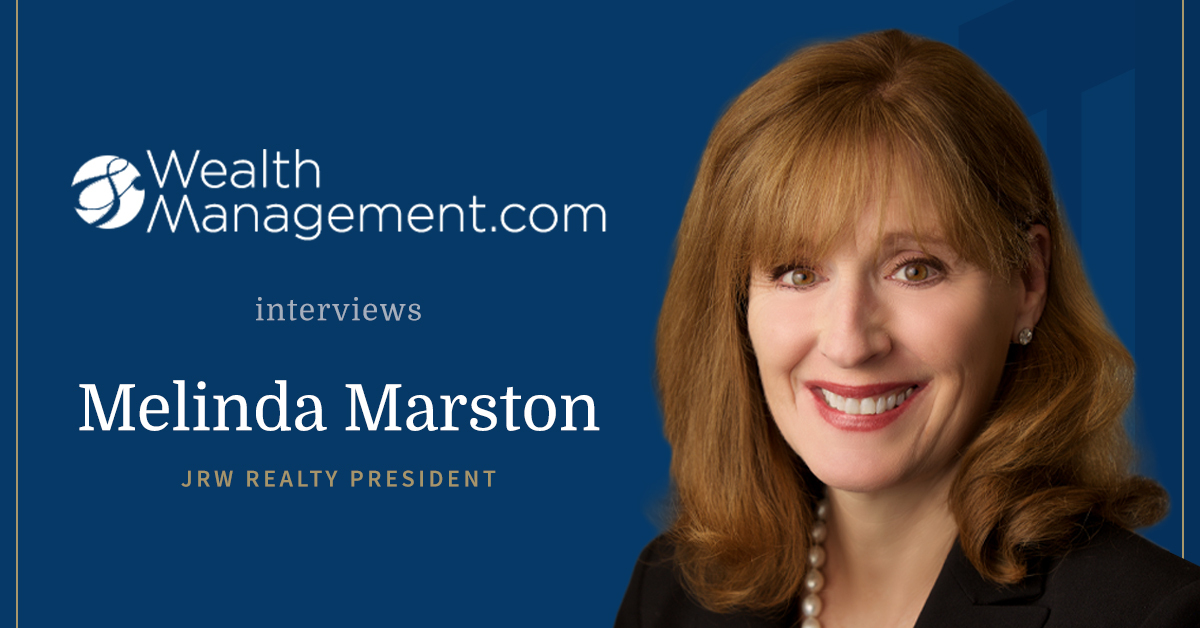 Why are net-leased assets a great investment option during an economic downturn? Melinda Marston, broker of record and president of JRW Realty, discusses the company's approach to sourcing recession-resilient assets in order to serve its clients' real estate investment strategies in her interview with John Egan of Wealth Management.
To learn about JRW Realty's acquisition criteria, our relational approach to sourcing property, and hear market insights from our president, please click the link below.
WEALTH MANAGEMENT - JRW Realty's Melinda Marston On Why Net Lease Assets Provide Great Investment Options in a Downturn